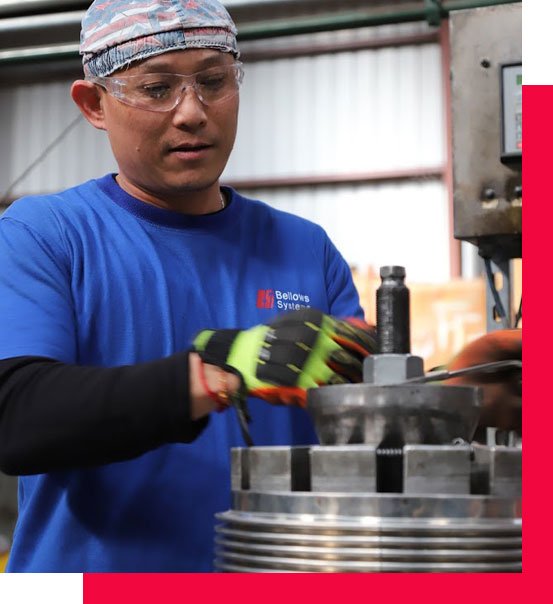 WE CUSTOM ENGINEER PER YOUR SPECIFICATIONS
Let us know your requirements and we'll find you a solution.
Bellows Systems, Inc. (BSI), a Houston, Texas based company, is a leading manufacturer of metal bellows, expansion joints and exhaust systems. BSI's products are used in diverse industries such as Oil and Gas Transmission, Petrochemical plants and Refineries, Power Generation, Automotive, Aerospace and Defense and many more. 
Get in Touch
"If you have any questions about our products or if you need a custom bellows solution for your project, please get in touch"
Bellows Systems Inc
10950 Brittmoore Park Dr, Houston,TX 77041, United States

Let's Talk About Your Project
After we get some information from you, we'll set up a time to discuss your project in further detail.