Bellow Systems Inc. (BSI) recently shipped another GMV 10-cylinder dry exhaust manifold. The manifold part of another wet to dry conversion project for our oil and gas client. BSI pioneered the wet to dry manifold in the 1980s with both single piece and then sectional manifold conversions. The
The GMV-10 wet to dry exhaust manifold kit included the five (5) manifold sections with day tank supports, four (4) expansion joints, two (2) water headers, crossovers for the water headers, ten (10) SS jumper hoses for the water header and complete gasket and fastener kit.
To learn more about our products and services contact us at, info@bellows-systems.com or visit us at www.bellows-systems.com.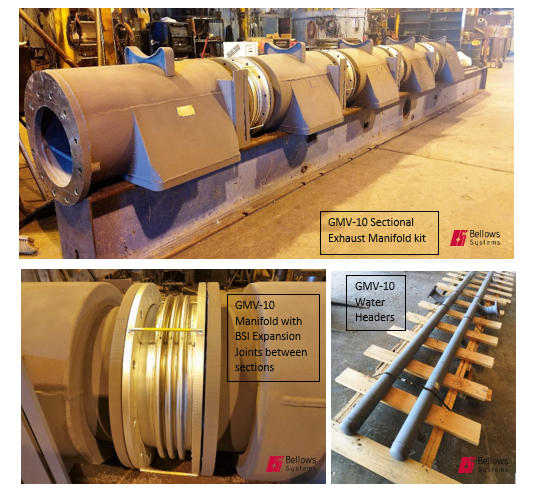 For sales enquiries, please contact us at sales@bellows-systems.com.