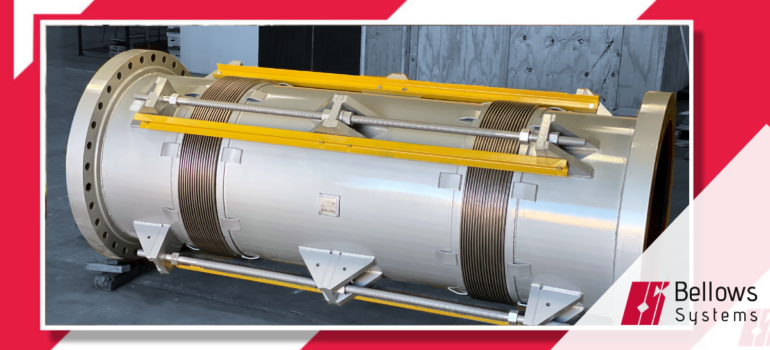 December 8, 2021
As one of the Pioneers of the Expansion Joint industry Bellows Systems Inc recently shipped another 36 Inch [ 2.8 m long ] universal expansion joint with tie-rods. This high-pressure universal expansion joint will be used in an Oil Storage facility in West Africa.
Bellows Systems Inc undertook this project for an Oil tank rehab and expedited the entire process from design to fabrication within 6 weeks to meet the client's tight timelines. As per the requirement, this was built with Stainless Steel Type 316 and was designed to take both axial and lateral movement.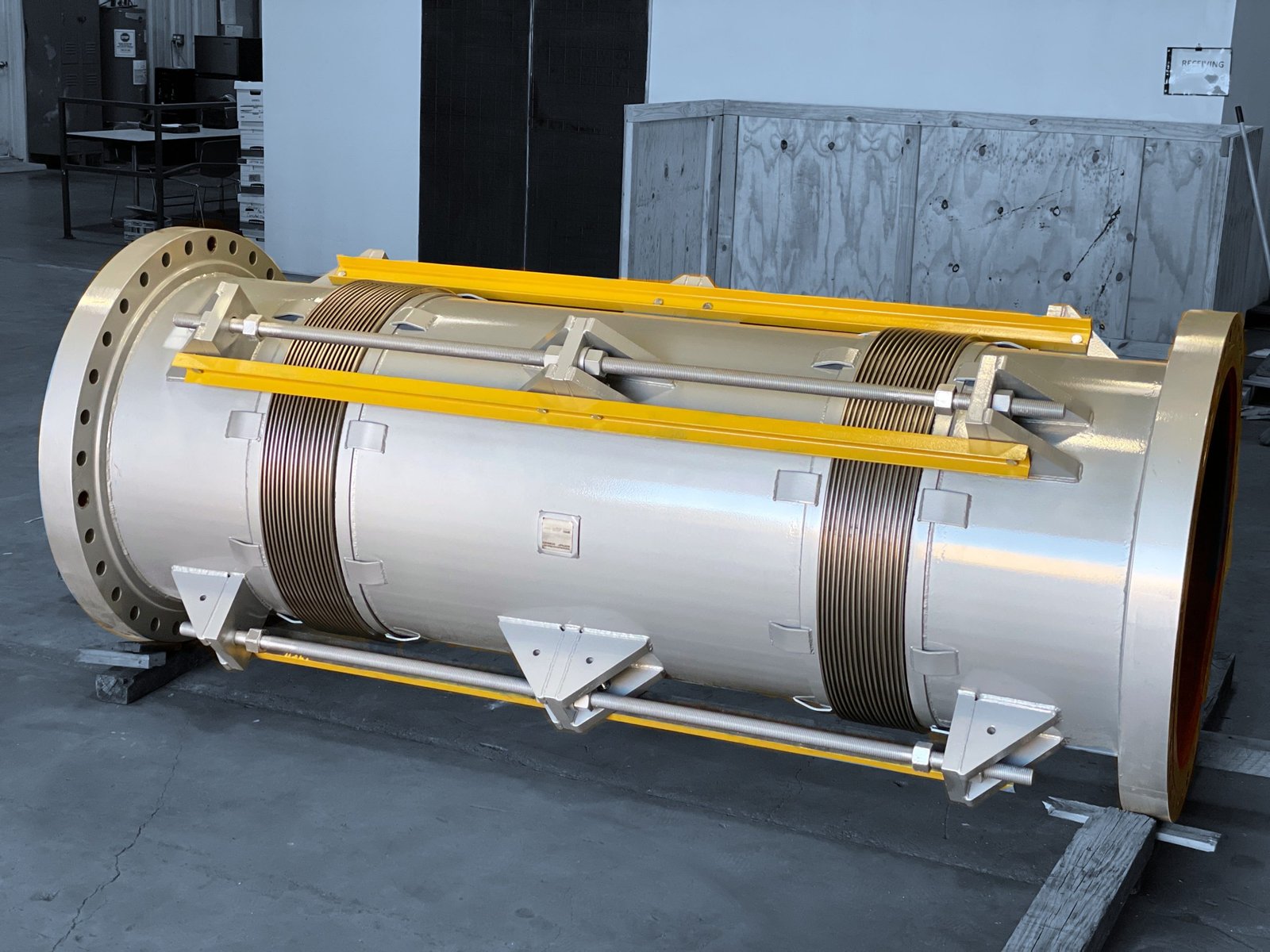 Universal Expansion Joints are normally designed to absorb any combination of axial and lateral movement and angular rotation in multi-plane piping arrangements. They are extremely well suited to the absorption of large amounts of lateral displacement.
Based in Houston, the Energy Capital of the World, Bellows Systems designs and manufactures metal bellows, expansion joints, exhaust systems, and associated products. Our products are used in diverse industries such as Oil and Gas Transmission, Petrochemical plants and Refineries, Power Generation, Automotive, Aerospace and Defense, and many more.